Professional aquascaper, George Farmer, joins Art to talk about the UK Aquascaping Experience taking place the 5th day of March, 2016. If you will be in the UK in March, I would highly recommend that you make an effort to attend. It's free.
There will be 4 events:
Have a listen and let us know if you go.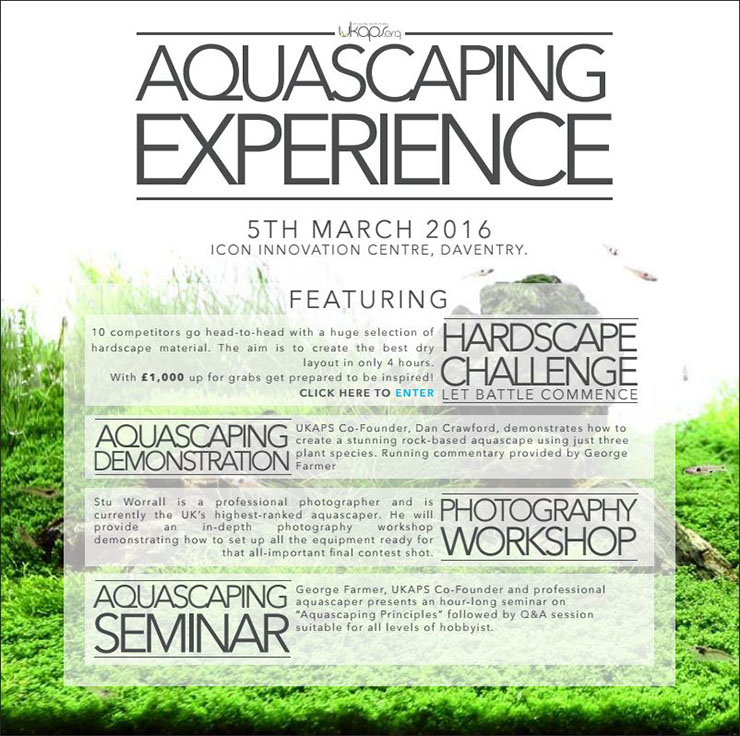 LIKE WHAT YOU'VE READ?
Join the ScapeFu Tribe!
Please join over 1,000 people who receive exclusive weekly planted aquarium and aquascaping tips, tutorials and the Aquascaping School Weekly newsletter! Click on the orange button!