5 Characteristics of the Perfect Substrate | ScapeFu028
What type of substrate should I use in my aquarium?
This is a question we hear all the time. Perhaps you've asked it? It's a good one because the substrate you use in your aquarium has a lot to do with whether you succeed or fail. Depending on the size of your aquarium and your aquascape, it may be one of the more expensive things to buy as well.
News
Aquatic Gardeners Association 2015 Convention in Reston, VA April 10–12
Aqua Design Amano's "Largest Nature Aquarium in the World" in Lisbon. The gag order on Jurijs is now lifted! Come back for the next episode of the ScapeFu Podcast where Jurijs will give us all the "behind the scene" details!
5 Characteristics of the PERFECT substrate
Appearance suitable for the aquascape. Does it meet your vision for the aquascape? It's got to look good to you or everything else doesn't matter. Remember that you're trying to tell a story with your aquascape and the substrate must help you do that. Consider the color, size and texture of the granules and what sense of scale it will give the viewer.
Any good substrate must properly anchor your roots. It's got to hold them down well. Use too large of a granual size and your tiny rooted plants will have a tough time staying down. Also, it should won't turn to mush over time. If you use soil, for example, you'll end up with a mess. Soil + water = mud…
The substrate must be capable of functioning as a nutrient storehouse. What I mean by this is that a good substrate will have/absorb essential nutrients and hold them (out of solution or in solution but only in the substrate) so that plants can take them up. A substrate's Cataion Exchange Capacity (CEC) is one way to measure how good a substrate is at doing this.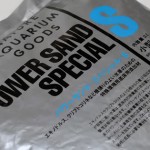 The all-knowning Wiki tells us that CEC is the total capacity of a soil to hold exchangeable cations. CEC is an inherent soil characteristic and is difficult to alter significantly. It influences the soil's ability to hold onto essential nutrients and provides a buffer against soil acidification.
Another way substrates create a nutrient storehouse is by providing the proper home to bacteria and microorganism that convert nutrients to forms available to plants. They also finish certain cycles such as the nitrogen cycle. They are critical for the long-term success of your aquarium.
The perfect substrate won't negatively affect water chemistry. Substrates with limestone/calcium will change the hardness of your water. Pour some muriatic acid (CAREFUL!) on a substrate that you're unsure of and see if it bubbles, fizzles or melts. Don't use it if it does.
The perfect substrate won't cloud the water by constantly releasing substances such as tannins.
Bonus! The perfect substrate is cheap and easy to obtain. But, should it be cheap?
Question: is a combination of substrates (for example, Power Sand + Aquasoil) better than only one substrate (Aquasoil)?
We've done it both ways and either works.
What are some of the commercial substrates we've used?
Florabase
Dennerle
Tropica
ADA Power Sand and Aqua Soil

Jurijs' charity aquarium made for the Kinderhospitz in Germany: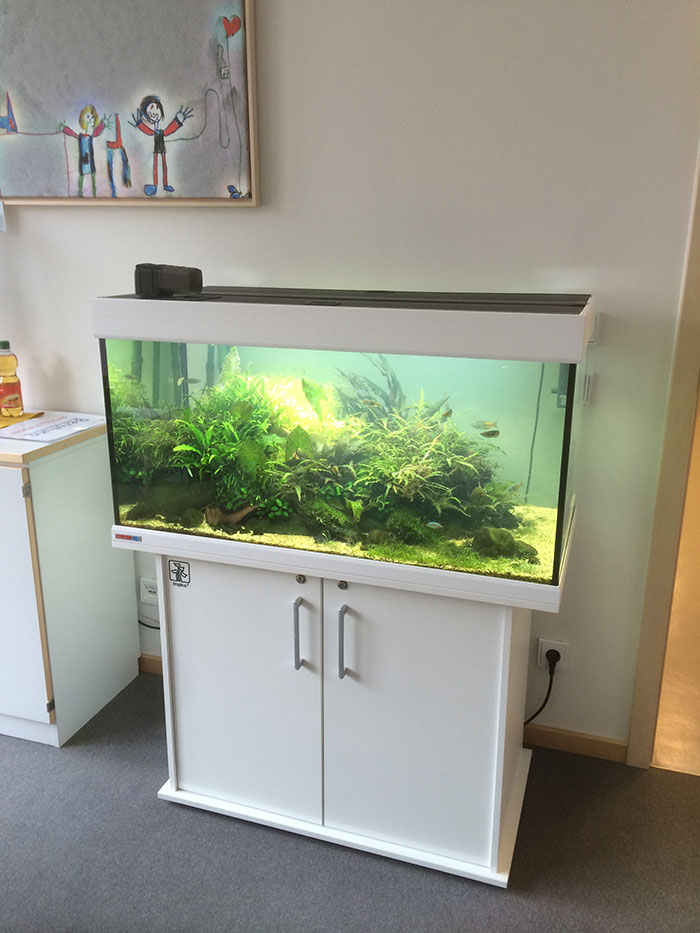 HELP US SPREAD THE WORD!
We would love it if you could please share this episode with your Facebook Followers. We don't advertise so this is the only way we have to get the word out about The ScapeFu Podcast.
If you like what you've heard, please go to iTunes and rate, review and subscribe to the ScapeFu Podcast. It's the easiest way to make sure you don't miss an episode. They will be downloaded automatically to your device to listen to at your convenience.
Ways to Subscribe to the ScapeFu Podcast
Feedback
We'd love to hear from you about today's topic or anything else. How can we help you?
The easiest way to reach us is via email. Art is at art@scapefu.com, JJ is at jj@scapefu.com and Jurijs is at JS@scapefu.com.
*****
Podcast: Play in new window | Download (35.3MB)
Subscribe: iTunes | Android | RSS
LIKE WHAT YOU'VE READ?
Join the ScapeFu Tribe!
Please join over 1,000 people who receive exclusive weekly planted aquarium and aquascaping tips, tutorials and the Aquascaping School Weekly newsletter! Click on the orange button!