ScapeFu Podcast Episode 21: Professional Aquascaping
[app_audio src="http://traffic.libsyn.com/scapefu/ScapeFu021.mp3″]
Hi everyone! On this episode, we talk professional aquascaping with our own Jurijs!
Aquascaping News
Professional Aquascaping
Juris took us through what it means to be a professional aquascaper. Is it a dream job or is it hard work, or both? Listen to find out.
Focus on You
Email from Giuseppe
We discussed Giuseppe's aquascape: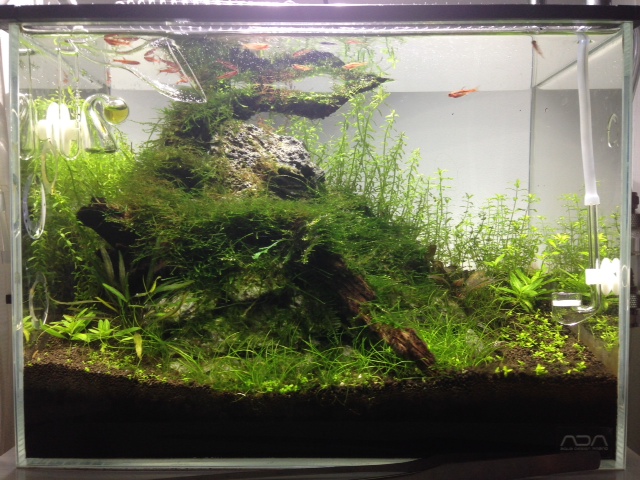 Email from Dan
We discussed Dan's two aquascapes:

Email from Tobias – Tobias asked about issues he's having with Pocket Casts. I'm looking into that Tobias!
Email from Zack – Emailed us on the show and about growing a nursery of plants to use in his aquarium.
If you liked this episode, please leave us a written review in iTunes and mention us the next time you're in the forums. We do no advertising so it's the only way we have to spread the word about ScapeFu. It's VERY much appreciated.
If you'd like to give us some feedback, you have choices:
* You can reach me, Art, via email
* Twitter at @ScapeFu
* Facebook
You can reach **JJ** at:
* Email
* Barr Report Forum
You can reach **Juris** at:
Speak soon! Have a great week!
Art
Podcast: Play in new window | Download (63.2MB)
Subscribe: iTunes | Android | RSS
LIKE WHAT YOU'VE READ?
Join the ScapeFu Tribe!
Please join over 1,000 people who receive exclusive weekly planted aquarium and aquascaping tips, tutorials and the Aquascaping School Weekly newsletter! Click on the orange button!