It is common knowledge that frequent water changes is how you keep algae at bay in planted aquariums and, especially in aquascapes. It's a fact and we just have to accept it. Of course, we don't have to like them. They're a pain. So, the best thing to do is to make sure water changes are as easy to do as possible.
I have a 60 gallon tank that I change 50% of weekly in just under 7 minutes. It's incredibly easy to do and spill-proof which my wife loves!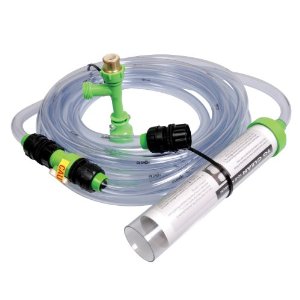 I use the Python Water Change System and it has changed my life. I no longer have to take a big chunk out of my weekend and interrupt time with the kids to do my water changes. I literally do them before anyone wakes up on Saturdays and, like I said, I do them in under 7 minutes. Yes, I change 30 gallons of water in under 7 minutes with no spills.
Check out this YouTube video:

Do you do your weekly water changes? If so, what do you use to get them done? Tell me below in the comments. I'd love to learn what you do.
Have a great rest of your week!
Best personal regards,
Art
Podcast: Play in new window | Download (5.1MB)
Subscribe: iTunes | Android | RSS
LIKE WHAT YOU'VE READ?
Join the ScapeFu Tribe!
Please join over 1,000 people who receive exclusive weekly planted aquarium and aquascaping tips, tutorials and the Aquascaping School Weekly newsletter! Click on the orange button!