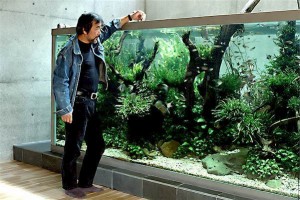 Episode 10 is live for your listening pleasure! This time, I talk about the influence that Takashi Amano and his Nature Aquarium Concept has, and continues to have, on the planted aquarium hobby. I then get into my thoughts on the state of the hobby in the US and what we need to do to get it to grow in the future.
Some of the relevant links that deal with these topics are:
The Barr Report
As usual, please send me any comments and suggestions to admin@scapefu.com. If you have a topic you want me to cover, please let me know and I promise to get it into one of the next podcasts.
Lastly, if you're on Twitter or Facebook, please follow or friend me, as the case may be.
All the best,
Art
Podcast: Play in new window | Download (37.2MB)
Subscribe: iTunes | Android | RSS
LIKE WHAT YOU'VE READ?
Join the ScapeFu Tribe!
Please join over 1,000 people who receive exclusive weekly planted aquarium and aquascaping tips, tutorials and the Aquascaping School Weekly newsletter! Click on the orange button!