Where your aquarium sits is just as important as what it looks like. In episode 39 of the ScapeFu Podcast, Jurijs and I discuss what it takes to mod-out your aquarium cabinet. Learn to make it functional and beautiful.
Your Aquarium Cabinets
In the episode and on Facebook, we asked you to send us pictures of your cabinets. We got many of them. Go check them out on our Flickr page.
We chose two and we're sending them Ask Art t-shirts. Here they are:
This one is beautifully organized with everything in its place.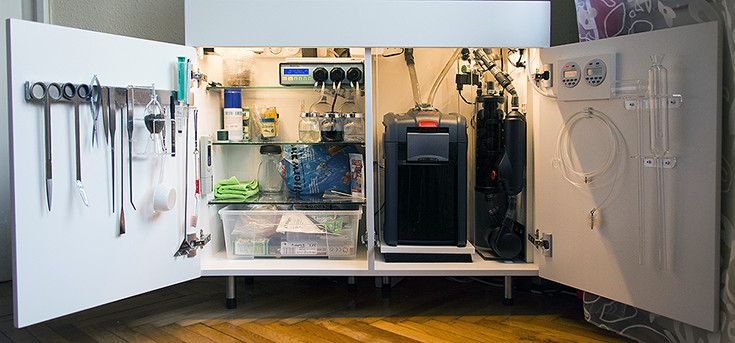 We loved the zebras in this one.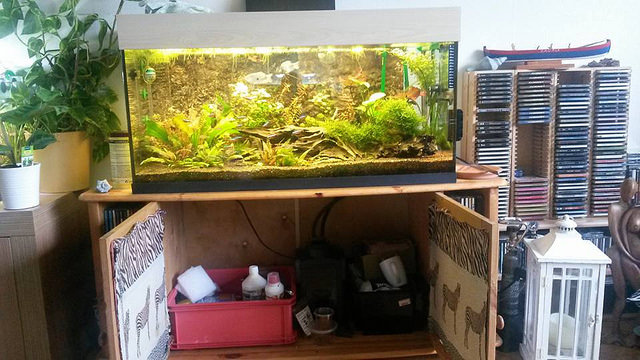 Show us your cabinet! Post it in the comments.
Podcast: Play in new window | Download (36.1MB)
Subscribe: iTunes | Android | RSS
LIKE WHAT YOU'VE READ?
Join the ScapeFu Tribe!
Please join over 1,000 people who receive exclusive weekly planted aquarium and aquascaping tips, tutorials and the Aquascaping School Weekly newsletter! Click on the orange button!